If you are running a WordPress website and want to disable comments entirely, you might be wondering how to go about it. Fortunately, it's a straightforward process. In this tutorial, I'll guide you through the steps necessary to completely disable comments in WordPress.
why you may want to disable comments?
So you must be having a question. Comments can be a valuable way to engage with your audience. But , they can also be a source of spam, abuse, and negativity. If you'd prefer to avoid these issues altogether, disabling comments is a sensible solution.
how to disable comments on wordpress on all Future Posts
Step 1: Navigate to the Settings menu in your WordPress dashboard.
Step 2: Click on Discussion.
Step 3: Under Default article settings, uncheck the box that says "Allow people to post comments on new articles".
Step 4: Scroll down and click Save Changes.
This will disable comments on all new posts going forward. However, if you have existing posts with comments enabled, you'll need to turn them off individually. You will check that in next section.
In future if you decide to re-enable comments, then simply go back to the Discussion settings and check the box that says "Allow people to post comments on new article".
Disable Comments on a Specific Page or Post
Step 1: Open the blog post or page on which you want to disable the comments.
Step 2: Scroll down to the Discussion section and uncheck the box that says "Allow comments".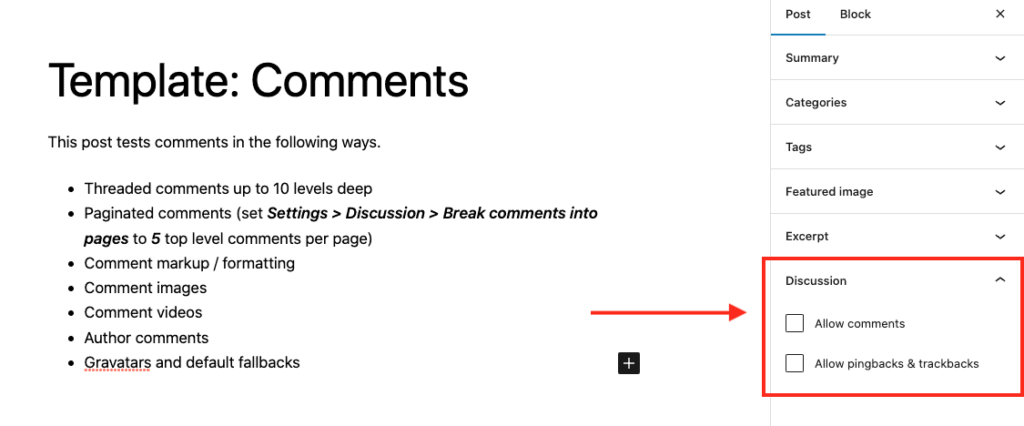 Step 6: Click Update to save your changes.
Repeat these steps for each post that you want to disable comments on.
Disable Comments using a plugin
Disable Comments plugin is the best plugin available to disable comments from your website.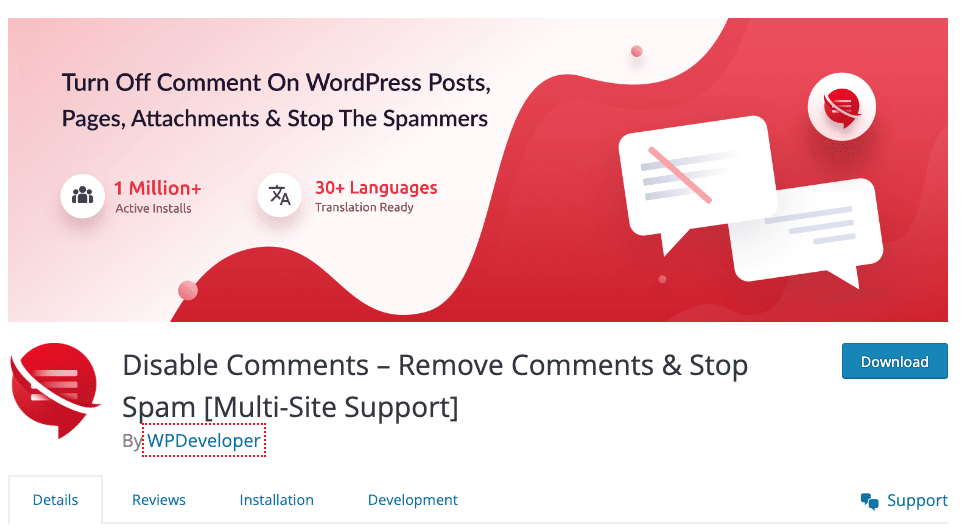 By using the Disable Comments plugin, you can effortlessly disable comments on your WordPress site without having to manually go through all the above steps. This plugin provides you the option to completely disable comments throughout your website, Using this plugin you can disable comments from post types like pages, posts, and media.
Using this plugin you can not only disable the comment form, but it also prevents existing comments from being displayed. So, if you're looking for a quick and easy way then Disable Comments plugin is the perfect solution.